Happy New Year to the ScarQuest (formerly known as Velhalla) Community!
Happy New Year to all those who have joined us on the road to Velhalla! We would like to extend a giant thank you to our growing community for your support and for helping the Velhalla project become a success. Due to you brave warriors, Velhalla is on track to become the next big name in the NFT gaming world!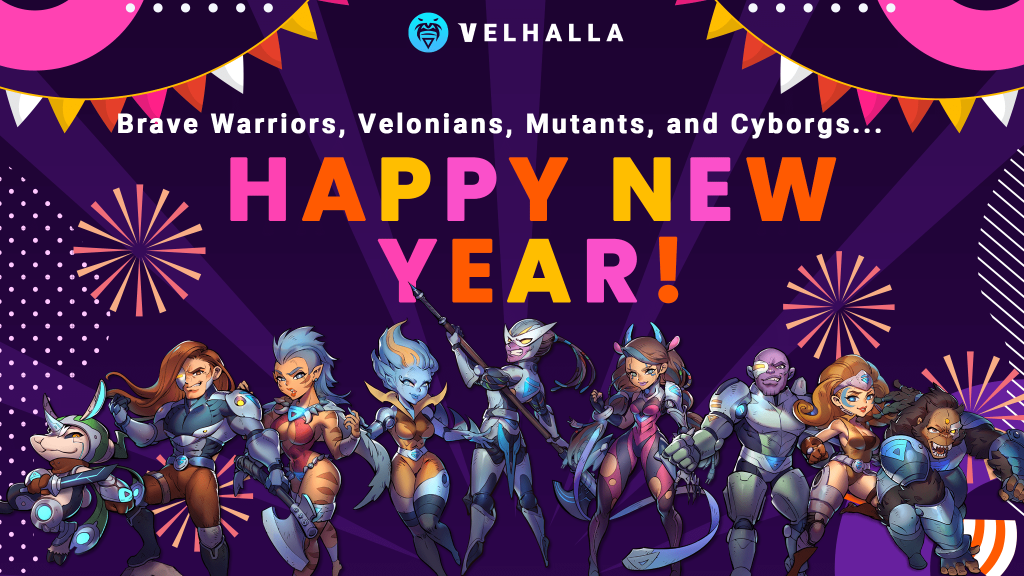 2022 is set to be a big year for the Velhalla MetaVerse, and it all begins in
January with the release of our first set of NFTs and SCAR staking. Followed by the release of the mini game on February. Staking for the SCAR token will soon be available to holders, and we are currently running final checks and audits to make sure that staking runs smoothly for our community. Beginning in early January, 5 pages of our comic series NFTs will be released every 2-3 weeks all throughout 2022 until the release of the full Velhalla game in December. Fortunately, you will not have to wait until then to satiate your need for Velhalla gameplay. 
The highly anticipated mini game is set to be released in late February. We are also working towards listing on new exchanges, and we will be bringing our amazing community along with us every step of the way!
Follow us on our official social pages and become a part of Velhalla history! Happy New Year, and may fortune and good will favor you all!
Roadmap
Download the detailed roadmap