The game is getting closer and we are almost ready to go live. Before we can announce the first playable version, we have one VERY IMPORTANT and exciting thing to do.
We have made the decision to move the default ScarQuest game and planet to the Binance Smart Chain. This requires a lot of preparation such as deploying on BSC, testing game component compatibility, building an NFT bridge, as well as giving users sufficient time to move over their assets and be ready.
The good news is we worked double time over the past 2 months and most of the technical work is already done. We will be ready to begin the migration process March 15. We anticipate giving users about 4-6 weeks to migrate over and test everything, then we will announce a date for the first alpha release in May. Although a 2 month delay in development, we believe this was one of the most valuable updates for the project. If ScarQuest decides to expand and bridge to other chains in the future the dev work is in place.
Why move the default to BSC?
1. After speaking with many guilds and attending multiple web3 events it became clear ScarQuest needs to be playable on a top 10 recognizable chain for easier onboarding and user confidence.
2. Pancake Swap and Stargate are one of the biggest dexes and bridges giving ScarQuest direct exposure to the most traded stable coins making onboarding new users easy.
3. Binance Smart Chain is supported by the biggest DEXes and bridges with the most amount of liquidity allowing players to trade, swap, and stable with the least amount of slippage.
4. Bridging ScarQuest NFTs to BSC allows players to trade directly on the biggest NFT marketplaces such as Opensea. Instead of juggling NFTs on 3 different chains we can consolidate everything onto one.
5. Making BSC the default home for ScarQuest opens the doors to a massive audience of Binance communities.
6. BSC supports many useful apps such as Gnosis multisig wallet.
7. In addition many of our most active community and gold members have suggested and requested this.
We believe this decision will provide ScarQuest the best chance for success and growth into the future.
Other exciting ScarQuest news
1. As of March 1, 50% of the sell tax transactions on BSC will be automatically burned making SCAR a truly deflationary token. As ScarQuest gains user adoption SCAR will become more scarce over time.
2. The third book of the ScarQuest comic book series has been completed. Stay tuned for the upcoming chapter release dates.
3. ScarQuest has partnered with the Tiki Jumpstart (TJS) Project and community on Binance. TJS live stream is one of the fastest growing streams on Binance.
As the launch date approaches, we will keep you informed of all developments. Thank you for your patience, and we look forward to sharing this exciting journey with you soon!
ScarQuest Official Youtube Channel
Follow the official ScarQuest YouTube channel  so you don't miss out on any of our monthly development updates, tutorials, contests, and more!  
SUBSCRIBE NOW
Roadmap
Download the detailed roadmap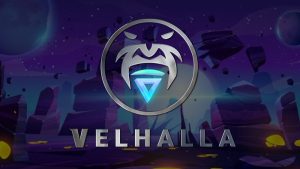 Connect Wallet WELCOME TO ScarQuest (formerly known as Velhalla) Velhalla is a metaverse unlike any other out there on the market. It will allow its
Read More »