The Road to ScarQuest…So Far
A Recap of What Has Been, and a Look at What's to Come
Since its initial launch, the team behind ScarQuest has been working to bring the community a metaverse experience unlike any other. Over the past 10 months, there have been numerous updates, giveaways, contests, releases, and major developmental progress as we move closer and closer to the launch of the full game this December. There has been a lot to follow, and a lot to keep up with, so why not do a bit of a recap to keep everyone up to speed. 
As the first planetary based crypto game, ScarQuest has stood out from the beginning. With a world renowned development team at the helm of the games' creation and a limited amount of land available, the true rarity and potential major value of being a part of this metaverse has been woven throughout each facet of the project. Initial land sales were a major success, with community members staking their claim on multiple plots of land for the upcoming game, and with the offering of special land upgrades, many people have been able to rake in the rewards and exclusive perks that ScarQuest has to offer. 
There are multiple NFT projects that have launched within the past few years that are based on unique ideas and concepts, and among those are the comic book NFT collectables that ScarQuest has to offer. Each ScarQuest comic NFT is not only a rare collectible, but also an action packed viking and cyborg filled story of how the realm of ScarQuest came to be. Along with these unique NFTs, Velhalla has also given people from around the world the opportunity to become part of  exclusive chat groups, giveaways, special land upgrades, rewards, and multiple contests. Players in the ScarQuest MetaVerse will also soon have the opportunity to mint unique in-game PFP NFT avatars that will be a fully tradable NFT. Each avatar will begin as a basic character that can be upgraded and customized with armor, weapons, and traits that will increase its rarity and in-game skill level.
Throughout the past 10 months, the DEVs behind the game have kept us up to date on each step towards the full game release. Each month, the ScarQuest community gets a sneak peak and behind the scenes look into how the game is being made including a look at character designs, building design, combat and battle play, art production, and more, all of which are available to watch on the official ScarQuest YouTube page https://www.youtube.com/channel/UC_QitEeizKdPKhhAyLWtdQw.
Speaking of the ScarQuest YouTube channel…not only is it where community members and interested fans alike can find our development videos, but also an entire collection of helpful tutorials, update videos, crypto and NFT info, and special contests and giveaway announcements.YouTube is not the only space where ScarQuest has built (and continues to build) its awesome community support. The world of ScarQuest has also gained a large following on Twitter, Telegram, and Discord where the community can join in chats, exclusive giveaways, and talk about what they think will happen next in the NFT comic series.
Many milestones have already been reached by the soon to be giant cyborg-space-viking gaming MetaVerse since its launch in November of last year. Land upgrades, multiple new partnerships, and innovative new NFTs all included. With a super supportive community, hard working team, and a group of creative developers behind this metaverse, ScarQuest has all the makings of an explosive new name in the metaverse space. And although the road to ScarQuest is indeed a long one, many major steps have been successfully completed, and there are still many more exciting steps to come. Onward to ScarQuest!
ScarQuest Official Youtube Channel
Follow the official ScarQuest YouTube channel  so you don't miss out on any of our monthly development updates, tutorials, contests, and more!  
SUBSCRIBE NOW
Roadmap
Download the detailed roadmap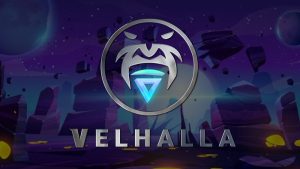 Connect Wallet WELCOME TO ScarQuest (formerly known as Velhalla) Velhalla is a metaverse unlike any other out there on the market. It will allow its
Read More »