How The Non-Fungible Token (NFT) is Leading Us into a New Age
NFTs Breaking Barriers and Records in the Digital World
Kevin McCoy created the first NFT in May of 2014, and little did the world know that this would be the beginning of a massive new era in the crypto art space. This same NFT would later sell  for $1.4 million in November 2021 at a Sotheby auction. The infamous Nyan Cat GIF which started in 2011 was sold for over $590,000, dethroning Dragon, the cotton candy cat, as the highest-selling kitty NFT to date. On November 24, 2017, there were 3,093 NFT sales, as tracked by non-fungible.com. This was the first time daily NFT sales went over a thousand, but it would be only 16 days before sales hit their all-time peak of over 52,000 in one day. NFTs have very quickly become a heavy hitting branch of the crypto world. With people from all around the world including celebrities, big name companies, art collectors, and millions of crypto holders jumping onto the NFT train, it looks like this train has no intention of slowing down.
The Growth of NFTs 
As more and more people around the world learn of the potential earning power and collectibility of NFTs, the market has begun to catch up to other sections of the art industry. According to NFT stats compiled by blockchain analytics firm Chainalysis Inc., the NFT marketplace grew to almost $41 billion in 2021, closing in on conventional art sales. In 2020, conventional art and antique sales amounted to a total of $50 billion. The closing gap can be explained by the growing popularity of NFTs and auction house closures during the COVID-19 pandemic. In April and May alone, more than 30,000 unique wallets bought NFTs from popular marketplaces such as Nonfungible.com. Notably, the number of wallets trading in NFTs expanded considerably in 2021, from roughly 545,000 in 2020 to around 28.6 million in 2021.
The global non-fungible token (NFT) market size is expected to grow by USD 147.24 billion from 2021 to 2026 at a CAGR of 35.27% as per the latest market report by Technavio. CryptoPunks, one of the first major NFT projects from Larvalabs on the Ethereum Network, is responsible for 5 of the top 20 NFT sales. Due to their rarity, their popularity skyrocketed. With CryptoPunk #7523 selling for $11.8 million and CryptoPunk #3100 for $7.7 million, these two NFTs became the 4th & 5th highest NFT sales. In December 2021, Pak's The Merge was sold for more than $91.8 million on the Nifty Gateway. It is the biggest and most expensive NFT sale ever, with more than 30,000 collectors pitching in for the sale.  
OpenSea sits at the top of the world's biggest NFT markets with a total trading volume of roughly $14.68 billion. Estimates suggest that around a quarter of a million people actively trade NFTs every month on the platform, giving OpenSea 90% of all NFT trading volume. In January 2022, they recorded an all-time high trading volume of $3.7 billion. The brand has also aided in the creation of a number of other competitors, like Axie Infinity, which is currently valued at $3.94 billion. The CryptoPunks ($2.40 bil.) and the NBA Top Shot ($0.78 bil.) are two more well-known markets.
The latest NFT statistics suggest Non-Fungible Tokens (NFT) may be one of the most exciting trends to ever hit the cryptocurrency landscape. In 2021, NFT sales hit a massive $25 billion, with countless individuals purchasing everything from video clips to cartoon monkeys. While the art world has benefited significantly from the rise of NFTs, countless top brands, celebrities, and influencers have also begun to get involved. The demand for NFTs has taken the world by storm, with the major factors fueling the NFT market including  the increasing influence of celebrities to fuel the momentum of NFT adoption, revolutionizing the gaming industry and the slow but continuing rise in demand for digital artworks. Moreover, increasing use cases of NFT in supply chain management, retail, and fashion, efforts of industry giants toward making Metaverse a reality, and personalization of NFT could provide lucrative opportunities for NFT vendors.
Big names in the NFT Space
Nft growth and popularity has inspired many people to get their hands on as many NFTs as they can to add to their collection. This includes many celebrities and big name companies from around the world. Active in the NFT world since 2017, Pranksy has one of the largest NFT collections in the entire world. He is the owner and co-founder of the NFTBoxes project and a supporter of the Blue Dragon's Children Foundation. This avid celebrity NFT collector has around 35,000 NFTs in their wallet on OpenSea. 
Another notable NFT influencer, Farokh has been a part of NFT world since 2021 and today holds an impressive NFT collection of Bored Ape Yacht Club, CryptoPunks and Cool Cats. He is also the founder of the digital media agency GoodLife.
Hip-hop icon Snoop Dogg dove into NFTs with abandon in 2021, outing himself as NFT collector Cozomo de' Medici and building up a glamorous collection of artwork that includes Bored Apes, CryptoPunks, and a $3.9 million artwork by XCOPY. He's also walked the walk, launching his own series of Decentral Eyes Dogg NFTs, a Nyan Dogg NFT with the Nyan Cat meme creator and BeetsDAO, and building his own 'Snoopverse' in metaverse platform, The Sandbox. Snoop Dogg continues to expand his inroads into the non-fungible tokens (NFTs) and metaverse spaces after applying for new trademarks for various products. Keanu Reeves joined a project from Non-Fungible Labs, acting as an advisor for a program called the Futureverse Foundation, which aims to improve "the digital and physical worlds through the support of diverse artists and creative communities." According to The Hollywood Reporter, that involves introducing traditional artists to NFTs and funding their efforts. The celebrity NFT list doesn't end there…many other celebrities including Eminem, Ellen DeGeneres, Steve Aoki, Shawn Mendez, Timbaland, and Marshmellow have also started their own collections and joined into multiple NFT projects. 
Celebrities are not the only big names that have jumped into the NFT space. Multiple brand names and companies have begun their own NFT projects to benefit a multitude of causes. In addition to the great attractions and guest artists, Coachella introduced a specific attraction that caught the attention of the participating public: NFTs. The festival offered all paying participants an NFT digital image of a flower that bloomed on the 2 Fridays of the festival. Coachella 2022 also brought other technologies, like metaverse and cashless payment to mix up in-person experiences with virtual marketing and it became a good example of the importance of engagement marketing in the post-pandemic era. 
The most spoken-about NFT project, Bored Ape Yacht Club is a collection of 10000 unique Bored Ape NFTs that has gained massive popularity since its beginning in 2021. Today they are recognized among the most prestigious NFT collections in the world. Multiple celebrities and crypto collectors alike have joined the Yacht Club, which provides its members with all kinds of exclusive perks and giveaways.
Gucci took to the digital runway in June auctioning off a newly minted NFT inspired by its Fall/Winter 2021 collection in an online auction hosted by Christie's. Described by Christie's as a mix of "dream-like landscape and effervescent energy", the NFT draws from Aria, a four-minute film produced to accompany a runway show and is formatted as a three-channel video playing on a loop. The week-long auction ended with the final sale price of US$25,000, the proceeds of which were donated to UNICEF USA to support the non-profit's COVAX initiative. 
At the end of 2021, Gucci announced they were teaming up with Superplastic and NFT superstars Janky and Guggimon. 
To celebrate International Friendship Day on July 30 2021,  Coca-Cola released a series of four NFTs, animated, one-of-one digital artworks delivering multi-sensory experiences – unlocking surprise items upon purchase for the first owner. Designed to drive anticipation and add entertainment value, the surprises included a 'Coca-Cola Bubble Jacket Wearable' that can be worn in virtual reality platform Decentraland, the 'Coca-Cola Friendship Card' inspired by the original 1940s artwork, among others. Auctioned over 72 hours as a single 'loot box', the winning bidder also received an in-real-life, fully stocked Coca-Cola refrigerator and all proceeds from the NFT auction, which totalled $575,883, went to the International Special Olympics.
NFT Integration into Gaming and Social Media
In almost all previous models of online game communities, items that could be purchased were limited to use in that game via a single account. If a gamer's account got stolen, disabled, or even if the user just became bored and moved on to another game, all the money they spent would disappear; it's a reality many gamers have come to accept. This model has continued because there was no viable alternative — that is, until NFTs came along and changed everything. Many believe that this technology trend will change how games are played by providing players with ownership of their in-game assets. Most NFT owners believe that displaying the NFT they purchased on social media adds value to their holdings. Thus, providing crypto-compatible social media companies the chance to reach and retain new NFT-oriented customers. Additionally, the social media companies with the most influence in the NFT space can impact the development of Web 3.0 since this iteration of the web revolves around the concept of storing user data on blockchains.
NFTs are changing the world of online gaming, providing a revenue model that allows players to resell purchased assets, creating high-value games in the marketplace. Just as NFTs in the form of digital art can be traded on online marketplaces, NFTs can also be bought and sold on online marketplaces as video game assets. NFT gaming is growing fast, but more importantly NFT gamers are finding a purpose in their hobby. Sales of NFTs have risen from under $100 million in 2020 to $25 billion in 2021, as measured by DappRadar. What many believed to be just a passing fad is here to stay and NFT games are one area that digital artists and animators should take notice of as titles such as The Sandbox become more popular.
"What is the point in paying thousands, sometimes millions, for a digital image of a monkey or a pixelated character that can be easily reproduced online"

-Martha Reyes

 
The answer is partly in acknowledging NFTs are a "permanent, digital representations of ownership of an asset, whether that be virtual or physical " and that they are non-fungible – unique and verifiable, an NFTs ownership can be traced and is transparent on the blockchain.
More so, the future of NFTs relies on them having a use – you'll hear NFT evangelists citing 'utility' a lot. This is because this type of NFT can build a community as ownership can grant access, rights and benefits from reward schemes, early releases, live events, and more. For this reason NFT games are a perfect fit, so let's take a look in detail as Reyes offers a pro eye on how NFT gaming is finding a purpose.
 "NFT purchases allow the player to purchase their own character which is either unique to them or readily available to the wider ecosystem.. "This gives players the ability to play as whoever they want, rather than being dictated by the developers, giving them more freedom in the gaming worlds". With the world continuing to watch the broader evolution of NFT adoption and integration into video games, it will not be a surprise to see an increase in the number of games that can successfully master this integration of NFTs into their gaming models. Although the result of this is bound to differ between games and developers, several steps must be taken to master the deeper integration of NFTs into video games.
In-game currencies are not a new innovation. Some of the very first video games that achieved worldwide popularity introduced the concept of in-game currency. For instance, Mario smashes blocks to acquire gold coins in the first Super Mario games. Other games — even more significant and online multiplayer games — such as Call of Duty, World of Warcraft, and Fortnite all have their own versions of in-game currency that players can earn through completing specific tasks and use to acquire new, better items. Although, the one commonality between these in-game currencies is their inability to be transferred or used across different games or platforms, regardless of who the player using them is, when, or how.
However, successfully integrating NFTs into video games as a new iteration of in-game currency can break this status quo. Should game developers be able to transform the currencies, rewards, or other in-game assets they create into NFTs, not only is the value of those currencies not lost to players but can appreciate over time as those NFTs become rarer in nature.
Through integrating NFTs into games in this manner, a title's in-game marketplace and the currency that fuels it can become a fully-inclusive digital economy founded upon a "play-to-earn" model; a model in which gamers can create and earn real value simply from playing the games they wish to and acquiring NFTs as in-game assets they can later sell or trade using cryptocurrency on the blockchain.
How do NFTs reach countries that do not have financial inclusion or access to banks?
It's easy to assume that with the world's digital financial services advancements that everyone today has a bank account. But this is far from the truth. For many people in the developed world, opening a bank account is part of growing up. Unfortunately, a significant part of the world population doesn't have any form of financial services. They also don't have access to a physical branch to take advantage of banking services. For these individuals who are unbanked, this means utilizing other forms of financial services. These can range from check-cashing outlets, money orders, or even payday lenders, amongst other less reputable means to handle their money. 
According to the World Bank's latest report, nearly 1.7 billion people are unbanked globally. That's close to one fourth of the global population. A recent study by the British research platform Merchant Machine revealed that Morocco, Vietnam, Egypt, Philippines and Mexico top the list of the most unbanked countries in the world with more than 60% of their population unbanked.  A global comparison by Global Finance (2021) saw that in the Middle East and Africa, 50% of the population is financially excluded, with South and Central America nearing 38%, Eastern Europe at 33% and Asia Pacific at 24%. While these are significantly large portions of the population that are financially excluded, a large portion of North America is also financially excluded at about 21% of the population.
While many alternative financial services have similarities to traditional banking, it's usually at a much higher price point. There are benefits for those who use them, but they can be much more expensive when compared to a traditional banking system. This is one of the many reasons why utilizing blockchain technologies by investing in cryptocurrencies can be a perfect way to help those who are unbanked. Even today, the number of unbanked people is still relatively high, but it has begun to decline over the years due to newer technologies. Banks and financial institutions have begun to use mobile apps and the internet to help connect their business to potential customers in a new way. Also, adding in new fintech like blockchain and crypto, the unbanked world sees more outlets to get lower-cost financial services in the palm of their hand.
Reaching the unbanked is an essential step in an economy's growth. It also gives the person a certain amount of financial freedom as they have more reputable services to take advantage of. These strategies can help reach the unbanked and help them invest in their businesses, stock, crypto, or more. Even though the unbanked population is falling due to newer technologies, there is still more work to do to reach the others that are either more resistant or unable to gain access to the services they need due to lack of education or knowing where to look. The latest data shows that most adults in the US aren't even familiar with NFTs. The figures are even higher in Japan and Germany, where 90% and 82.6% of the adult populations haven't heard of them. Meanwhile, in Hong Kong, only 55.3% of people don't know what an NFT is. 
Cryptocurrencies have the potential to take financial inclusion to the next level. By supporting economic growth and increasing access to financial services, everyone with an internet connection can open a crypto wallet to receive and send funds, and make daily transactions. That way digital assets can help achieve financial inclusion and become an alternative to bank accounts in poorer countries. Blockchain technology has either very low transaction fees or no fees at all and can offer effective ways to transfer money and exchange currencies. Also, there are no third-party interventions and money can be transferred within seconds. Blockchain technology also allows people to participate in their local economy much more easily by giving them access to fast and low-cost electronic cash for daily purchases. In addition, they can use the growing decentralized finance (DeFi) ecosystem to access advanced financial instruments such as lending and borrowing to make passive income or get quick access to a line of credit.
Ten years after the inception of Bitcoin, cryptocurrencies are finally reaching mainstream adoption globally – particularly in developing countries. Cryptocurrencies with a limited maximum supply like Bitcoin, are designed to be deflationary. The usage of crypto can fight hyperinflation in some developing countries and help people retain their capital while keeping it in a liquid, transferable form. Financial corruption in many developing nations has become a devastating problem for some countries. Extreme poverty pushes people to resort to corruption, especially in governmental administrations. The immutability of a digital ledger can even have the potential to fight financial corruption by digitizing all documents and archives, allowing for more transparency in administrative processes. Voting on the blockchain can also be a great tool to avoid tampering with elections. All the positive trends towards increased financial inclusion can now be accelerated by blockchain technology and, more specifically, cryptocurrencies. 
Crypto collectors, celebrities, big name companies, and gamers alike have all begun to utilize NFTs in multiple aspects of everyday life both on and offline. It is clear…NFTs are fast becoming the new future of not just the art world, but the future of online, digital, and real world interaction.  As our digital and financial state moves towards a more inclusive model for all, who knows…maybe sometime in the near future, all online banking will be secured with blockchain technology and all major business will be conducted with the sale of an NFT document. NFTs have taken the world by storm by moving into multiple sections of our everyday lives from social media to helping companies earn money for good causes. With the numerous potential applications, we are only seeing the beginning of what NFTs may have to offer.  
ScarQuest Official Medium Page
Follow the ScarQuest MetaVerse on our official Medium page to stay up to date with all of our blog posts, articles, giveaway updates and more! 
FOLLOW NOW
Roadmap
Download the detailed roadmap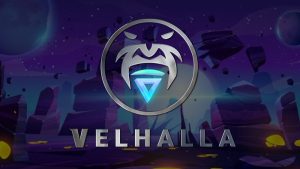 Connect Wallet WELCOME TO ScarQuest (formerly known as Velhalla) Velhalla is a metaverse unlike any other out there on the market. It will allow its
Read More »